Blast Director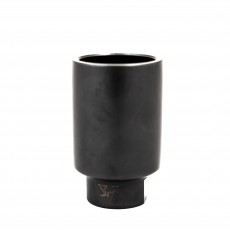 Product Code:
Blast Director
The Aklys Defense Blast Director is a muzzle attachment designed to improve a rifle shooter's experience by significantly reducing and directing the blast pressure and concussive forces of our highly effective muzzle brakes. The Blast Director funnels the report forward of the shooter. Range neighbors, training partners, and team members lateral of the muzzle benefit by the blast re-direction. Made from nitrided 4140 steel, the Aklys Defense Blast Director is ready to withstand a lifetime of hard use.
The Blast Director mates up with any our of suppressor mount muzzle brakes and will direct all of the blast and flash forward, away from the user.
Perfect for use with SBR's and when shooting in enclosed spaces.