Aklys Defense Kopis 22LR and 9mm Pilum Pistol Suppressor Deal ON SALE NOW!!!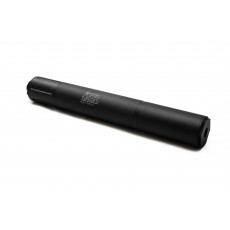 Product Code:
Combo Suppressor Sale
For a limited time we will be offering a bundle package consisting of our Kopis .22 suppressor and our Pilum 9mm suppressor at the discounted price of $895!!!
YOU SAVE OVER $69 OFF MSRP!!
Don't need them both? Then buy them individually. Kopis $365 or Pilum $599.
These are in stock and ready for transfer.
Sale price does not extend to previous purchases.
Each NFA item requires a $200 tax stamp.
Check your state and local laws and have a prefered SOT/FFL to do the transfer before ordering. If you do not have a prefered SOT/FFL we can help locate you one.
Kopis Suppressor
Caliber: .22lr/.22wmr/.17HMR/.17M2
Weight: 2.4oz (The lightest full auto rated suppressors on the market)
Length: 5"
Diameter: 1"
Material: 7075 Aluminum
Finish: Type III Hard Coat Anodized
Full Auto rated for .22lr
Pilum Suppressor
Caliber: 9mm/.38spcl/ .357sig/ Subsonic .300 AAC Blackout
Weight: 8.9oz

Length: 9"
Diameter: 1 3/8"
Material: 7075 T-6 Aluminium

Finish: Type III Hardcoat Anodized

Includes LID/Nelson Device!
Full Auto rated for 9mm
Glock, Sig Sauer, Ruger, HK, H&K, Smith & Wesson are trademarks of the respective companies.