Falcata-MOE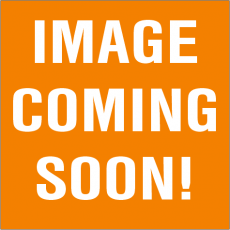 Product Code:
Falcata-MOE
The roots of the Falcata can be traced back to ancient Iberian warriors that used the devastating sword to so effectively protect their homeland from conquerors. Much like the Falcata of old, the Aklys Defense Falcata is the modern day warrior's weapon of choice to accomplish any mission.
The Aklys Defense Falcata-MOE is our feature packed rifle at a base price. Our rifles are built to exceed Military Specifications to ensure that you get the best quality, reliability, accuracy, and performance out of your rifle.
We back every rifle with a full lifetime warranty that you will never have to use to give you peace of mind that you are getting the very best.
Features:
-Our upper and lower receivers are forged 7075 aluminum and Type III hard coat anodized black for durability.
-All of our barrels used are M4 profile with M4 feed ramps for consistent and reliable feeding. Barrels are 5.56 chambered, nitrided, 1/7 twist with a length of 16". Shorter barrels are available upon request for pistols or short barreled rifles (ALL NFA RULES APPLY).
-Carriers are all MPI/HP tested, Nitride coated, and properly staked for reliability.
-Comes standard with A2 flash hider or select one of our muzzle brake options for reduced felt recoil and muzzle jump.
-All rifles come standard with a 6-position collapsible Magpul stock, Magpul grip, Magpul MBUS rear sight and Magpul high temperature polymer fore arm.
Overall length 32" collapsed, 35.5" with stock extended.
Weight 6.6lbs